Legacy AS1000 Alto Saxophone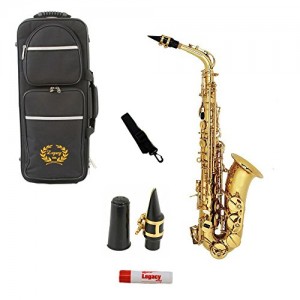 ---
Get The Best Deal
See Special Price
$1,999.99
---
Legacy AS1000 Intermediate Alto Saxophone with case, mouthpiece and accessories..
The Legacy AS1000 offers outstanding quality with superior tone and intonation. This is an excellent choice for anyone who wants a quality instrument at a reasonable price.
It has all of the features you would expect in a top instrument including Pro pads, High F sharp Key, Front F, blue steel springs and a deluxe case.
Legacy saxophones are made in one of the world's most renowned factories with more than 30 years of saxophone design and production.
Legacy saxes are crafted to the most exacting specification and all Legacy instruments come with an unconditional money-back guarantee and a comprehensive warranty.